Mac Games also like games which involve business. A new generation Business Simulation Game genre came in existence as Business simulation Games or Economic Simulation Games. These games focus on the management of economic processes that usually related with the business. Another simulation named pure business simulation has been described as construction and management simulations without a construction element and so are known as management simulation. These games are generally called the Tycoon Games.
The Tycoon games for Mac and business simulation games have become some of the most popular types of games among strategy/simulation game fans. In these games you can make and manage your tycoon and your own business empire in anything from a baseball to rollercoasters. You can use your business skills to win these tycoon games and these games will give you hours or entertainment. Today these kinds of Mac Tycoon games are also used as study purposes and to train the workers in the financial industries. Using these games you can study the behavior of the customers too.
Some of the super popular Tycoon games for Mac are:
RollerCoaster Tycoon 3, Zoo Tycoon, Lemonade Tycoon 2: New York City Edition, Airport Tycoon 3, Restaurant Empire, Wall Street Raider, Industryplayer Business Strategy Game, Build-a-lot 4 Power Source, Capitalism 2, Build-a-lot 3 Passport to Europe, Prison Tycoon 4 SuperMax, Build-a-lot 2 Town of the Year, Farm Frenzy 3 Pizza Party, Real Estate Empire 2, Westward 4, Real Estate Empire, Rollercoaster Tycoon 3 Platinum, School Tycoon, DinerTown Tycoon, Construction Destruction, RollerCoaster Tycoon 2, Chocolatier 3 Decadence by Design, Aztec Tribe, Cinema Tycoon 2 Movie Mania, Fish Tycoon, Plant Tycoon and many more.
To play these games your system should match the standard gaming requirements i.e. Latest version of Mac OSX like Mac OSX 10.6 SnowLeopard, Fast processors (both graphics and CPU) and a nice hard disk space.
Some popular Mac Tycoon Games traials are available as free download so you can check out them. If you like it then can purchase full version to access all the features of the game.
Today's Games - Mahjong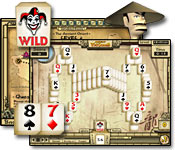 Ancient TriJong
a wonderful blend of award winner game Tripeaks and entertaining Mahjong game.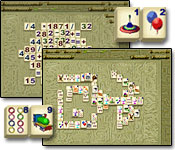 Mahjong
The game is basically an ancient Chinese game in which clearing of tiles is done. This is a type of endless game that goes on and on. Game is available in different versions.
Best Mahjong Games for Mac