Flip Words
Flip Words is exciting word puzzle game for everyone. You can test your word skills by playing this game. This game was developed and published by Red Marble on June 2004. It is one of the best games for the people who like to solve word puzzle. It is similar to the Word Cross but there is more difficulty in this game. You have to use your word power to create words by filling the letters in the phrase. You will get seven columns with seven letters in each column. Letters are surrounded by red circles and when you make the word it will turn green.
This mac game is really a good word game. You can flip letters all around to form words. You have to make at least three letters word. It is a good game for exercising your mental muscles. From the upper left of the screen you can use the letter to start. When your turn is over a new letter will appear on that place. On the right hand side, you have to keep track of the green bar which keeps decreasing as your turn is over and increases when you make a word. You have to make long word to earn points and make the green bar goes up. If you get stuck with some phrase then you can shuffle the letters. You will get different letters to form different words.
Flip words is developed for all ages. It is good education game which can sharpen your vocabulary list. This is good game especially for children as they can increase their word power. The graphics and sound is good and used bright primary colors.
System requirements for Flip words:
Mac OS 10.4 version or later
CPU of 800 MHz
256 MB of RAM
10 MB of Hard drive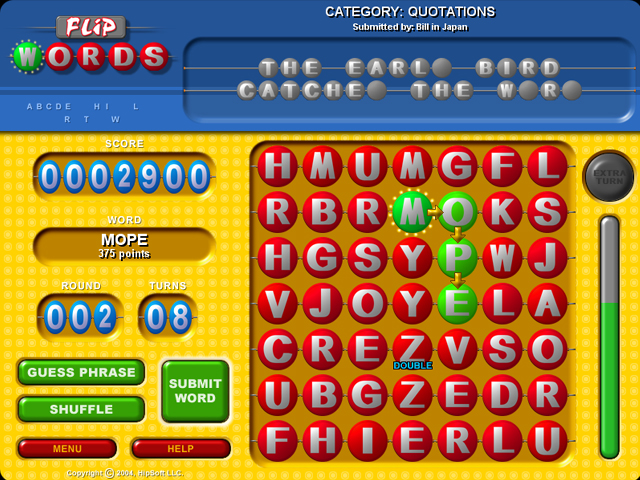 Some More ScreenShots...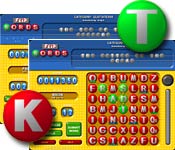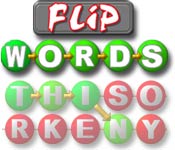 Like to say something about Flip Words