Fizzball
Fizz ball game is about an island where all the human being have moved out and left behind their animals to fend themselves.
Professor Fizzwizzle with his wits invented a typical type of item called Fizz ball. Mr. Fizzwizzle encapsulated the animals and put them into sanctuary until the mystery of escaping the human from the island is solved.
The game is too simple the fizz ball discovered is to be shooted towards the animals to catch them.
In case if the animal is too large for the bubble it will bounce off the farm animals such as cow or a horse astonishing or may be infuriating them.
The size of the bubble increases to swallow up the animal, in way of engulfing the animal the bubble will break every thing coming in its path. When all the animals including birds are caught the level of game finishes and the player moves on to second stage of the game. The animal sanctuary all the animal saved by Prof. Fizzwizzle and a section is there which contains all the trophies of the previous winning levels.
A lot of fences crates will be angled in the way that will bounce the ball in different directions. A perfect way is to use angles to get up ball up behind a lot of the breakable objects as a result the ball will just bounce around breaking every thing in the way.
Butterflies are also an interesting feature in the game they are hidden and if the players pick them extra point are awarded. The game is full of entertainment and fun .The game is mostly liked by Mac users and presents a great appearance on the screen.
System requirements:
MAC OS: 10.4
256MB RAM.
800 x 600 resolution of screen.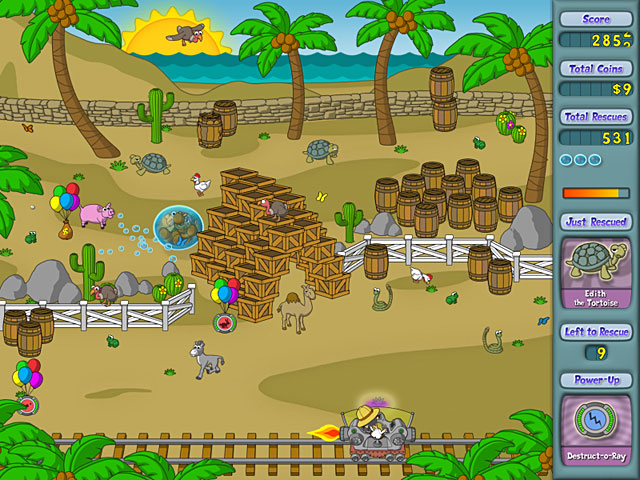 Some More ScreenShots...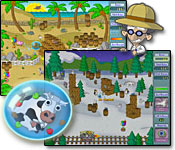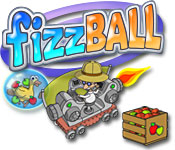 Like to say something about Fizzball