Diner Dash 2 Restaurant Rescue
DinnerDash 2 is based on a story that Flo is a big business woman and runs a restaurant and work as a waitress. Flo has four friends and they also own their restaurants namely Darla\' cafe, Toni\'s pizzeria, Toshiro\'s Japanese and Marguerita\'s Mexican. Mr. Big, flo\'s ex employer wants to build a mega complex by erasing these four restaurants.
Now Flo has to help her friends to pay the sum which Mr. Big has demanded to forgive the place. The player in the game has to help Flo to increase her business .Entertain the customers and make them sit take their order, serve their meal and fulfill all demands of the customer .Flo can take help in cleaning mess or bringing higher chairs for families or in playing music to charm the customers.
Each customer has five hearts the more the heart becomes red the higher will be the tip and if the customer uses all its heart it has to leave the restaurant. The player can in cash this bonus with dollars. Make to sit the customer on that table which matches the color of their dress , as level increase the game becomes more complex as to handle the situation in the restaurant becomes tougher.
The player has to customize the restaurant choosing new table, new counter or add something in the background or just rebuilt the ground in beating the levels the third choice will be awarded when you reach the expert level.
As the player achieve its goal its restaurant get upgraded each level the player earns money and something or the other get innovative in each new level.
System requirements:
• MAC OS: 10.4 or later
• CPU: G4 800 MHz or faster processor.
• 256MB RAM.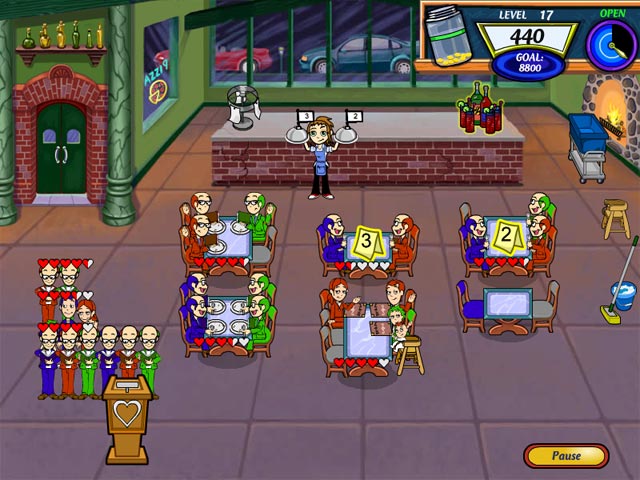 Some More ScreenShots...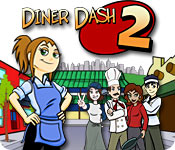 Like to say something about Diner Dash 2 Restaurant Rescue