Big Kahuna Reef
Big Kahuna Reef is an adventurous submarine puzzle game. It is having 22 kinds of fish and 3 diverse reef backgrounds. There are basically three modes available timed relaxed and mouse party. Over here reef fishes are hidden inside the wooden boxes and you are required to crack all the boxes earlier than the timer gets changed to gray from blue. In this game you need to exchange parts in the correct order to produce quadruplets or triplets of the identical items. This lead to vanish the items and another set of object will appear on the screen. Help the fishes to become free. Mainly there are 100 levels and there is a level editor through which you can change the number of levels, it can also be set to infinite level. Rewards are given at the end of the levels. If many players are playing the same game at a time then the person who gets the highest score is announced as the champion. It is having very nice visual impact with sound.
Tips to play this game
Numerous players can play this game.
Each player gets blank mouse indicator for which they can choose any one of 8 colors available.
You are required to pick up the hidden reef fishes and set them free.
System Requirements to run Big Kahuna Reef
Compatible with Windows and Mac OS.
Memory requirement for playing this game is 128 MB.
Processor should be of 400 MHz or more.
DirectX of 7.0 or more is required.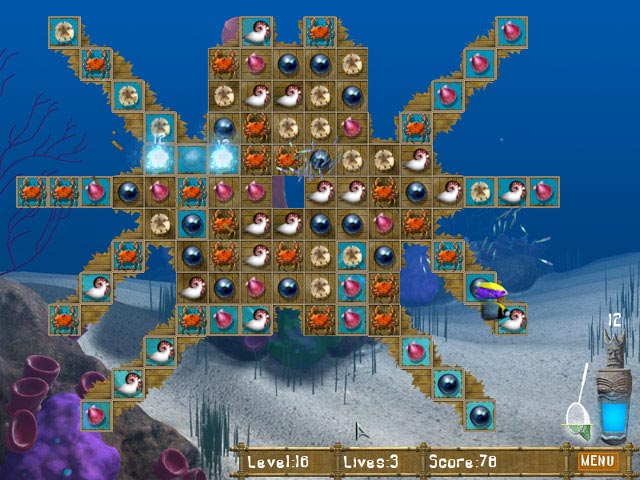 Some More ScreenShots...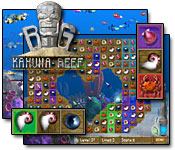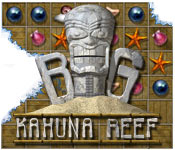 Like to say something about Big Kahuna Reef