Ancient Tripeaks II
Ancient Tripeaks II is based on general solitaire games but there are also some strategies behind the game. This game is not like other solitaire games. You will found an interesting story of Greek mythology inside the game. You will start with the simple strategy. Arrange the cards with one higher and one lower value of same layouts. You will be able to clear one layout after arranging them. If you get succeed to remove all the cards of level one can get entered in second level. This way you can move up to 25 th level.
While arranging the cards only top levels are visible to you. You can disclose it after removing it to other higher value card. If you will solve the strategy, you will be able to remove all the cards.
This is the simple game strategy that you will found in Ancient Tripeaks II . But this is only one part of the game. The real excitement is hidden up to now. This game involves some Greek mythology and some goals for passing the level. Zeus has hidden 8 hero statues in these layouts. If you will uncover these heroes, it will help you to complete each board. You will also be able to unlock more Ancient Tripeaks. It will include different levels, multiple card decks and legendary tales of Ancient Greeks.
You can play this game in two different modes original and power-up. You will be provided Combo-based scoring system.
System required playing Ancient Tripeaks II
Ancient Tripeaks II supports Mac OS X 10.2.
600 MHz of CPU is required.
RAM of 128 MB is required.
Hard Drive of 25 MB is required.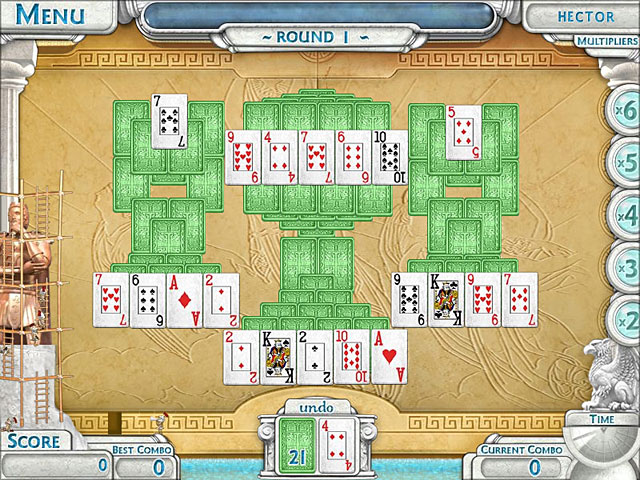 Some More ScreenShots...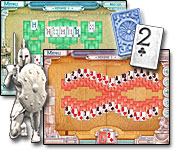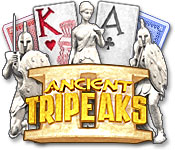 Like to say something about Ancient Tripeaks II