Ancient TriJong
Ancient Tri-Jong game is a combination of Tripeaks and Mahjong which gains the interest in Solitaire and Mahjong loving players. The concept of the game is same as in the Solitaire game. The only difference is that you have to play with the use of numbered white tiles in place of cards.
How to play:
As you start the game, a set of white tiles with a number on it is displayed and also one tile is shown at the bottom side of the screen called play tile. Now, the task you have to do is to select a tile that is one number higher or lower than the tile at the bottom from the pattern displayed. After this, the selected tile gets added to the tile at the bottom. This process continues until all the tiles from the set are removed and this takes you to the further levels. In the case, if you are facing difficulty in making the move, take help from the button located below the play tile which will offer you a new tile.
As you go on removing tiles pieces, your points get increased and the level of combo meter rises. When the combo meter is completely filled up, bonus multiplier is obtained that multiplies your total points by two. The meter continually decreases in level so try to remove the tiles with minimum time gap.
The game gives you a chance to play in two modes. The Quest mode where you travel along the way in map arranging the tiles but in Survival mode which check your skills and lets you choose from three difficulty levels or all at the same time.
Features of the game:
Incredible fusion of 2 classic games
Lively and animated icons help you know facts of the game when you mouse over them.
Consists of 15 exclusive Quests and 150 convincing levels to play.
Minimum System Requirements for Ancient Tri-Jong:
Mac OS of 10.4 or 10.5 version is recommended.
CPU processing speed of 1.83 GHz is needed.
RAM of minimum 512 MB is essential.
Some More ScreenShots...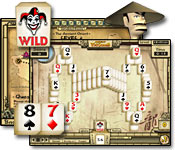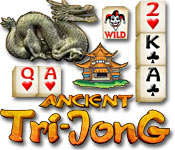 Like to say something about Ancient TriJong