The Time Portal
Hidden Object games are games that help you to discover new aspect of your personality. They make one's mind sharp and intelligent. These games appears on the screen with a number of locations and from there onward you have to find out the items that have been given at the time of starting the game.
How to play 'The Time Portal':
At first, you will find a letter written by your uncle who has been kidnapped by a scientist as he invented a time machine. Your uncle has left some pictures with hidden clues along with the letter through which you can reach to time machine and save your uncle from the scientist.
The game play begins with facing up of challenges to find out the clues hidden in the pictures. This game involves 20 stages and each includes 10 pictures. You will be given only 20 minutes in each stage to solve all the 10 pictures. The time limit will help you to identify the clues fastly.
The first challenge is that two similar kinds of pictures are given you have to match up these pictures by finding out the differences in it. The second one would be to sum up the small cutouts of locations at its right place. Time to time you will be given hints so as to make your work easy. But only 4 hints are allowed in each round.
Prominent Features of The Time Portal game:
You get to play the puzzles which give you unlimited fun.
The game play is easy and can be understood by everyone.
The audio and video feature of this game gives clarity to the picture.
Minimum System Requirements to play The Time Portal game:
Mac OS of 10.4 or10.5 version is suggested.
Processor of at least 1.83 GHz is mandatory.
RAM of 512 MB is required.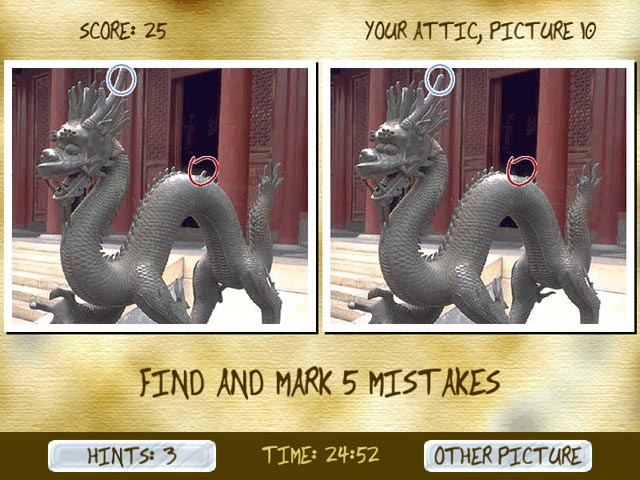 Some More ScreenShots...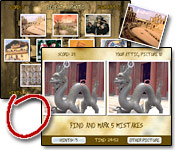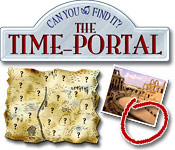 Like to say something about The Time Portal