Tank-o-Box
Tank- o- box is an action and adventures game which is based on a tank war. The mission of the player is to destroy all enemy tanks and to protect the headquarters from the enemies. The battle field pictures can be changed into various modes such as terrain, four seasons, twilight, day and night. The different types of objects in the game may be dying, impassable or acting as natural bulletproof dress.
Throughout the play the player receive bonuses including air strike, tank upgrade, armor or even extra life. The game can be played in couples and in this condition two tanks appear on the field and the players defeat the enemy and destroy the headquarters and enemy tanks together.
In Tank -o- box the player operates a tank in the extreme battle that unfurl on a fantasy writing desk assuming children\'s sketches and office stationary. The winning criteria are not as easy in this game as the player has to fight a fatal condition of eight different types of tanks and shatterproof vehicles.
The survival in this game depends upon the advantage of the terrain and strategy between obstacles while lining up the next shoot. The graphics in the game are outstanding with extraordinary sound effect.
Tank -o -box was published by exclusive games and was released in 17 th August 2006 . . This game is full of entertainment for young children. The game is available in demo as well as in the full version. Download and enjoy the traitor in free version and registers your full version now.
System requirements:
• MAC OS: 10.4 or later
• CPU: G4 800 MHz or faster processor.
• 256MB RAM.
• 800 x 600 minimum resolution of screen.
• Flash 8 players or higher required.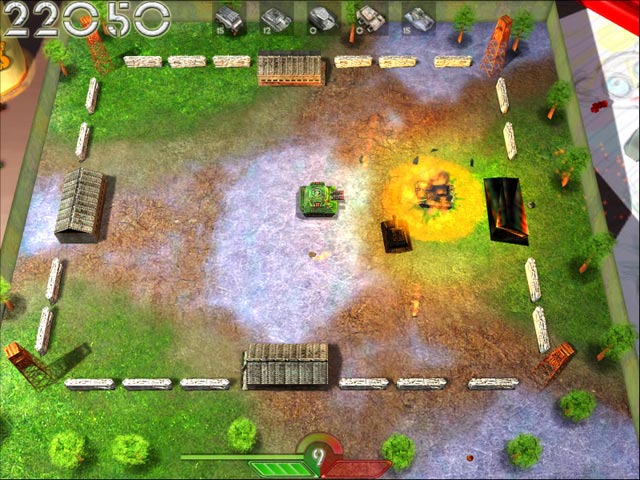 Some More ScreenShots...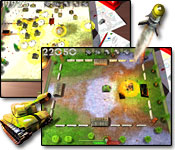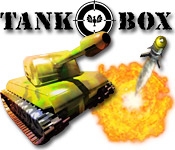 Like to say something about Tank-o-Box