Bubble Shooter
Bubble shooter game is designed of every age group of people. The game refreshes the player and can be played at any time any where. The logic behind the game is that there are 5 different colors balls are arranged in a given area. A pointer with a color ball is given to the player and it has to hit the same color balls. A group of minimum three same color balls should be targeted to generate the scores. The crab automatically blows the bubbles of random colors. The lowest position of the field is represented with a white line. If a different color ball is targeted that generates more balls randomly. If the bubble comes beneath the white line the game is over. The game area will drop down one row after every 6 shots. If you want to quit at any moment you can escape your game will be saved and when you desired to play again the game will resume from that point.
This game was launched by Data Supply, on 23rd January 2009 and from that very day it is one of the most popular games for Mac users. Extraordinary features of the game make it more interesting. One can enjoy its own background music while playing the game and can adjust the volume by double clicking the physical home button. You have to gain the biggest score as possible and in other mode amount of shots will matter means in minimum shots the board should be cleared, it\'s upon you which mode you want to play.
The new version of Bubble shooter is available called iBubble Shooter with improved features and advance gaming options. Free version of the game is available in 1.3MB as well as you can purchase the full version also.
System requirements for playing are:
Mac OSX 10.2 or later.
RAM 512 MB
CPU speed should be greater than 1.8
30 MB free space required.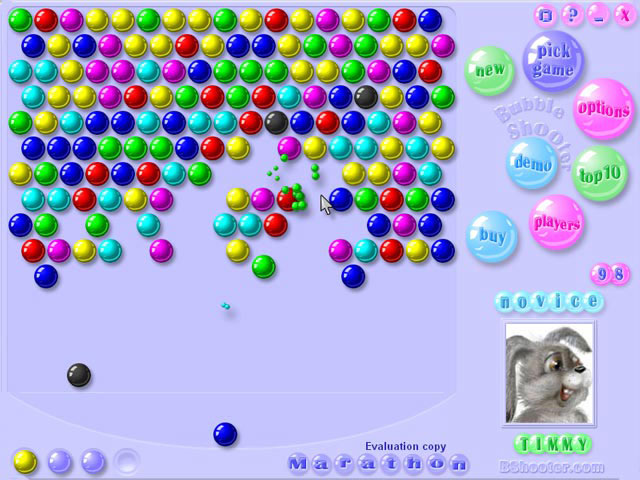 Some More ScreenShots...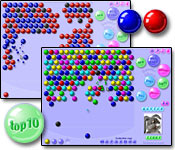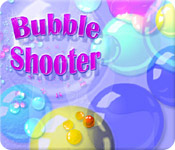 Like to say something about Bubble Shooter